To enhance the security and safeguard your personal images, you have the option to apply a password to your cell phone photo gallery. This measure effectively limits unauthorized access and mitigates the risk of misuse or exploitation of your files.
Implementing an additional layer of protection is crucial in order to prevent malicious individuals from utilizing sensitive data and personal information, such as screenshots of cards or documents, especially in scenarios involving theft or robbery.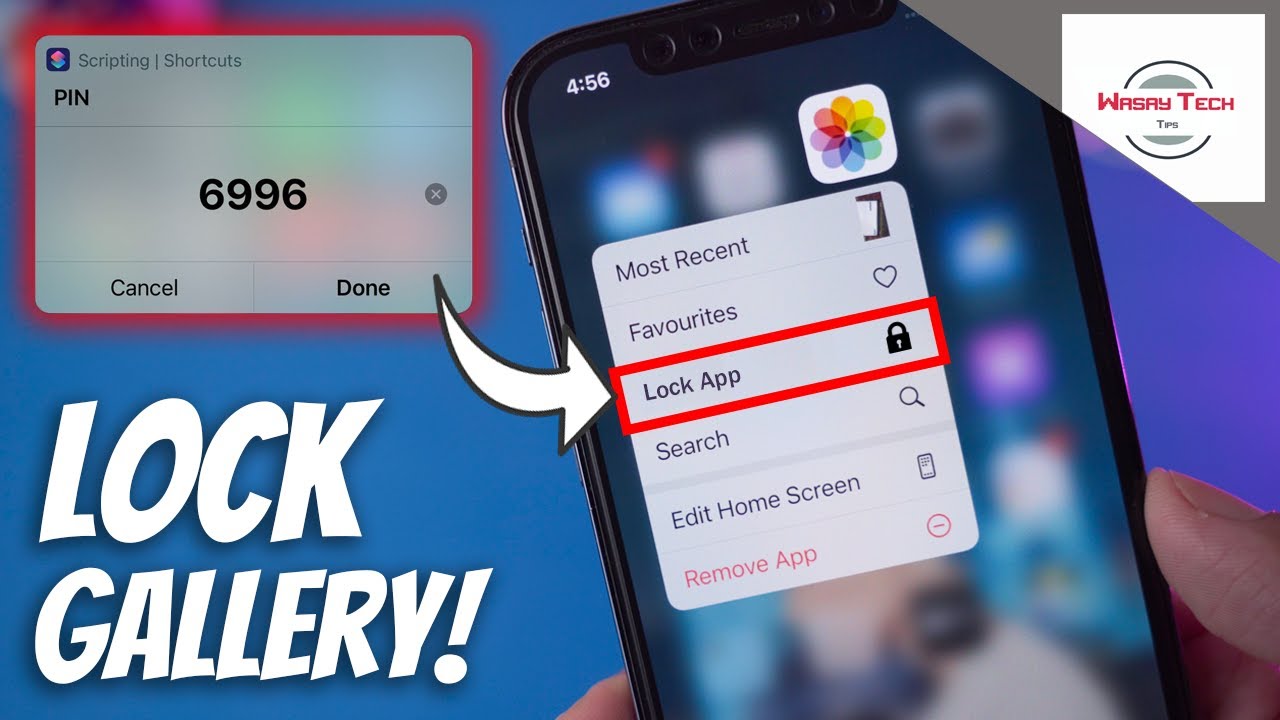 Setting a Password for Your Photo Gallery
The process of adding a password to your gallery can be achieved on both Android and iOS devices by utilizing third-party applications such as AppLock and Digital Private Vault.
Using AppLock
Create a unique unlock pattern.
Accept the terms and conditions to proceed.
Tap on the lock icon adjacent to the gallery.
Grant the necessary permissions to activate AppLock.
By designating AppLock as the default security option, your gallery, and other designated applications will be locked with a padlock symbol. Unlocking these apps will only be possible by correctly drawing the assigned unlock pattern.
Using Digital Private Vault
Provide a recovery email address.
Create a four-digit PIN password.
From the main menu, select "Photos."
Tap the "+" button to create a protected album.
Assign a name to the new album and, if desired, set a password.
Enter the album and click on the "+" symbol to add photos.
Allow the application access to your media.
You can import or move files from your gallery to Digital Private Vault.
Capture photos directly within the protected album.
Should you capture photos using the camera feature within the Digital Private Vault, it is possible to export these images to your phone's gallery. Simply navigate to the desired album, select the intended photo, and choose the "Export" option.
The Importance of Securing Your Gallery with a Password
Applying a password to your gallery offers several benefits, primarily in terms of:
Personal Privacy: Safeguarding your privacy and ensuring your personal photos remain confidential.
Protection of Sensitive Data in Case of Theft: Providing an additional layer of defense against potential theft and unauthorized access to sensitive information.
Prevention of Identity Theft and Other Crimes: Deterring criminals from misusing your personal photos and document data, which can be exploited for various illicit purposes, including extortion, embezzlement, and ideological deception.
It is important to note that criminals can exploit personal photos and document data for nefarious activities. By employing security features such as the Google Photos secret folder or exploring other apps designed to hide and protect files on mobile devices, you can further enhance the overall security of your data.
By following these measures and utilizing password protection for your gallery, you can significantly bolster the security of your personal images and mitigate potential risks associated with unauthorized access and misuse of your files.